Hey guys! I'm about to start my query journey so I want to keep a journal! There will be brief updates here, not like a long-winded blog post but just date and progress. Stay tuned and enjoy!
I won't be sharing any information about the book details here because I don't want to run into any "previously published" issues. (Don't bother trying to tell me that there wouldn't be any, I won't change my mind) but I can tell you the WIP is crime fiction with an African American, Female MC, Brielle Johnson. It's been described as a romantic, procedural thriller. That's fun. lol.
Up to this point (september 2021)
Manuscript was started September 20, 2021
Manuscript was re-started November 1, 2021
First Draft was completed November 30, 2021 – Thank you NaNoWriMo, once again.
December 1, 2021
I started an Agent and Helpful Links note on my laptop! As I discover agents I want to send my query too, I am saving their info and links there.
December 2, 2021
Wrote first query letter – Ugh, whose idea were these dreadful things… Thanks to Carlotta for providing a place where I could learn about this and thanks to Amy for your brilliant advice.
I wrote this query letter because, the aforementioned Amy, suggested I do #PitMad. I love Amy, but man, this was a nail biting experience. I got some attention from publishers but ultimately, the groups that reached out to me were not first round picks… I really want to work with a company that understands the black experience and how to sell that.
December 6, 2021
Wrote first synopsis – Didn't even know I had to do this… Like, I knew, but I didn't… Thanks again Carlotta and Amy!
December 7, 2021
Found out that Berkeley (Penguin Random House Imprint) is taking un-agented submissions! I am fully planning to submit.
Started editing.
December 11, 2021
Exciting! I won an auction to get two different query critique packages! The packages include critiques for my query letter, synopsis, and first 50 pages of my manuscript. Thanks to Write Hive for offering awesome prizes and being an excellent support system for so many authors, including me!
December 12, 2021
Got an email from the super cool Justine Manzano who will be critiquing my query letter, synopsis, and first 50 pages! The ball is now rolling on my critiques.
December 14, 2021
"Finished" my query letter after three friends read and reviewed it… "Finished"…
"Finished" my synopsis after three friends read and review it too…
Because the dreaded letter and sin-opsis are never truly done! Until I get an agent. lol. But honestly, they weren't that hard to write overall, but I guess when I hear back form Justine and REDInk I'll know how good I did. lol.
December 17, 2021
I've already started drafting ideas for book 2… This is why I call myself prolific. The ideas are infinite. This book will certainly be in a series.
December 20, 2021
So, I decided to take a break on editing, but I wasn't really editing so much anyway… I'm kinda waiting for my critques to come back, but that's silly… I need to edit this story ASAP because until its "ready" I really shouldn't be querying…
December 27, 2021
Got an email from REDInk who will be critiquing my query letter and synopsis!
I also realized today that I can't submit to Berkeley (PRH) because they have a one and done policy, which I think most publishers have. Like if they reject me, I cannot resubmit the same story. This means I have to get this story perfect. The good thing is, they are going to open again, so I can try in the future.
December 29, 2021:
Finished 3rd draft of first 50 pages… Not doing the best at remembering draft numbers. lol.
December 30, 2021:
Decided to do a progress journal! And here it is!
Not touching those first 50 pages right now because I wanna wait for Justine, but also working on ma Podcast!
Today I actually closed the tab on that Berkeley (PRH) submission page… I have FULLY come to grips with the truth that my book is NOWHERE near ready for query and trusting that the staff at Berkeley are not lying to me and will open submissions again.
December 31, 2021
Happy New Year if I don't tell you tomorrow! lol.
How quickly things change. I'm editing today. Decided to work a few hours here and there but I don't think I'll be editing tomorrow… lies.
I'm also reading an awesome book that inspired me to make some changes, so we'll blame that… I actually have three books in "The Howdunit Series" and damn, they're good. Malicious Intent, Scene of the Crime and Body Trauma (not pictured) are in my collection. Published by Writers Digest.
January 1, 2022
Happy New Year! That is all. lol. Yes, I edited today… Is that what you wanna hear? lol. Just kidding. Feeling jolly today and looking forward to a new year.
January 3, 2022
Just got back the edits from Justine Manzano on the query, synopsis, and first 50 pages, and dang. I'll let my tweet explain my feelings. lol.
I think the crazy part about her comments is, they are just common sense, no rocket science. I can give one spoiler here just to show how much of a duh/ah-ha moment I had. She said, not an exact quote, but if a cop gathers evidence illegally the way your character did, would her testimony even be admissible? WOW. Duh and of course not! How did I miss that?
So, I can see her comments are going to be deep (simple) cuts. I will forego them for now, because I have been self-editing my book and I'm about midway through. I've gone back to the beginning a few times before moving to the end so I really need to move to the end. It's gonna be like a man with a buff upper body and skinny legs if I don't keep moving. lol.
I read her editors letter and will implement some of those changes right away because they effect the beginning middle and end but I won't take her line items until I get a full 3rd draft done.
On a sad/annoying note: Since her comments are so good, I can see I'll be restructure my story a bit, WHICH MEANS, big parts of my query letter and synopsis are now IRRELEVANT! But, no worries. It's all worth it.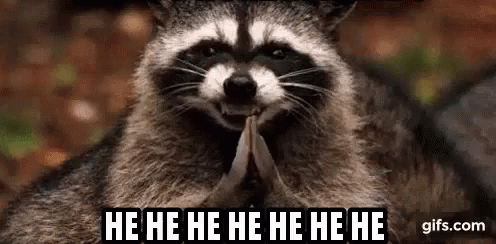 January 13, 2022
Welp, I got Covid. Tested positive today. So did my boyfriend and daughter. We're off work and school for 10 days. We don't feel terrible but bad enough to take long naps. We're enjoying time together and chillin.
Oh, also, it's my birthday.
January 17, 2022
I'm writing this on Jan. 25th
Ugh… I've done it. I've given myself writers block. Or maybe I'll say that I totally turned myself off from editing? I don't know how to explain this crap… I made an interesting mistake… Here it is in plain "talking to my friend" English. Ignore the typos…
And thus, I took eight days off from editing…
January 24, 2022
I'm getting back to edits on Brielle after the above incident… I was also beta reading a steamy, short novel for a friend, so there is that…
Gosh, I feel so seen by Justine. lol. She said "this is the third big chunk of backstory in three chapter". Ugh. So, now I'm on a mission to learn more about how to breadcrumb my backstory and the iritating part about all this… I KNOW I need to sprinkle in the backstory, but my hands and mind continue to give me giant chunks of information to put in one section, instead of showing me where to put it, among the story! lol.
I reached out to Justine for some advice, because there is one section where I think I need to keep the backstory, can't whittle it down, but it has dialogue and all this. I'm not sure how to spread it out in the story, and yeah, I also Googled it.
I don't want to be that person who has an editor saying, more than once, and God forbid three times, that my backstory is too much…
I'm "finishing" her suggestions today (and if I don't "finish" then I'm just going to stop) because I need to release three books by the first and beta read another story by the 5th of Feb. Wish me luck!
On a side note, it's nice to get TOTALLY carried away by my story. I really enjoy it, despite having read it more than five times – front to back.