Hey guys! While I was going through my Marketing resources blog post, preparing to release it, I realized that with all these tools to enhance and push marketing, I didn't have anything that discussed an actual marketing plan. Basically, all the things in that blog post are pieces of a complete marketing plan but how do you use them?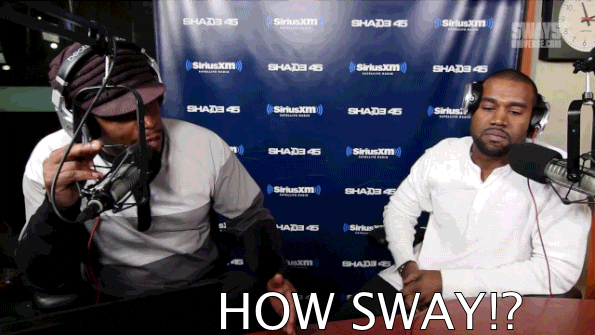 I work with some PR companies doing cover reveals and other marketing for authors. I do this for free! I get to read books and share cool content. Once, I followed a book from cover reveal to release date and I was stunned by how PERFECT the company executed their part of the marketing plan and the benefits to the books release. It gave me a chance to see how a successful INDIE author does their new releases and I tailored my plan to their example.
First of all, PLEASE DO THIS. If you see another author getting a great response by doing something, consider doing it too. Not in a copy cat kind of way, but how can you make it your own? I was concerned that some people would think this was dishonest or silly of me to do but when I asked the community, they felt the same way I do. Authors learn from other authors. You've been doing it all your reading life. Another author taught you how to write compelling stories, why can't they teach you how to market?
First, take this SLOW. My list might seem daunting but just take what you need. I'll leave plenty of notes to try to make it clear! Also, ignore the check marks. lol.
Starting here: I have my release date planned out WELL IN ADVANCE. Because I am using IngramSpark for wide distribution, I need an ISBN and I am using illustrations in my book and Marketing material.
So, the important thing to note is that my book cover is EVERYTHING. I even have a fake one! It has to be done in Ingram and Amazon specs and I need it ASAP. This is because it is to be used on every single thing. Now, Ingram requires the ISBN for the book cover template so all these little things go hand in hand with that.
The other big thing is my website. I started adding the info about my book early to my website and saving it as drafts. Trigger warnings, updating my book pages, fixing my bio, and working on my press kit (Sell sheet, Excerpt, Q&A, Bio, etc). These all go on my website. I am putting a fake cover on everything, just in case someone sees it :) Book excerpts will go on Story Origin for sharing, but the stories I'm sharing have to go through editing first.
In purple you see I have "Order Swag" by the end of March. Let me say, this is too late. lol. I started in January and will finish ordering swag for my contest in EARLY March. I changed this on the fly because I started looking at the websites and noticing their lead time. I ordered a few things that I could get early and will order the rest once I get my illustrations. Here is a post on where I got my Swag from!
Once my cover is done, I'll animate it (I'm doing my own this time). I used Morgan Wright in the past which you can see the link on my notes however, that link is broken. Click here to check out Morgan's cover animations. She is a genius!
Lastly, I want my pre-order done by the 16th of April, just to be safe.
Now, the month before my release is when it gets fun. All the technical crap and most of the money spending is over. lol. You may notice somethings are repeated in this month. This is because I want to make sure they are done. For instance, I may need to double check my website one more time. Or 100 more times. lol.
Next, I wanna work on my book trailer. I will probably make it myself. Once my pre-order is set up, I can order author copies which I sell through my publishers website. My book will be edited so I can set up my Excerpts as well.
Now! Once my cover is revealed (April 21st) it's time to open the flood gates. I'll update my social media banners, start sharing animated images and my animated book cover. I will use LOTS of different images in my social media posts.
Lastly I'm doing a big contest. That's what the swag is for! Starting the day after (or the day of) my cover reveal I will announce a Paperback Pre-Order contest. Anyone who pre-orders my paperback will get a chance to win a huge swag pack.
A Note on Press Kits: I've kinda breezed over the press kit… Some people don't make or know about Press Kits. Some people think they are a waste of time. I'll say this. I love designing them! It takes time and energy but to me, it was pretty simple once I made the first one to continue the tradition. They are typically used to advertise your book to brick and mortar stores or if you have an interview, some people may want to see Q&A or Sell sheets to get material for questions. I host my Press Kit on my website. Here is how mine looks.
There are a few more images on the page too but all the links go to beautiful Canva documents, personalized for each book.
Before I move to May, let's talk about Cover Reveals really quick.
Tease it. Start sharing a week early that a big announcement is coming.
Covers should be revealed about a MONTH early. That's what I've noticed is the butter zone. This is just enough time to create a buzz and readers wont forget about you when the book finally comes out. Three months early is for traditional authors…
When you reveal your cover, PLEASE share a Pre-Order Link with it! EVERY TIME someone sees your cover they should also see that link! I can't say this enough. As soon as people see your cover, give them a way to buy your book. Do not miss this chance to grab sales. On Amazon, a reader can add your book to a list if they don't wanna buy it right away, if it's on Goodreads they can mark it "Want to Read". The thing is, pre-order is how you get a GIANT boost on release day. With Amazon, all the sales you make from the first day of pre-order until release day are counted ON RELEASE DAY. This can propel you to a #1 in one day (in the right category)!
You can do a cover reveal on your own for free by crafting marketing images, social media and blogs posts scheduled on the time and date you want to show the cover. Ask your friends to share it! Create a tweet or blog post that they can share on their blog! I am planning to use StoryTellers on Tour for my reveal and I also work with Enticing Journey to reveal some covers. I paid $40 for the service and it guarantees that numerous book bloggers will share my cover with their followers on numerous social media networks and blogs, and I don't have to do anything for it, except provide the cover and some info!
Next! The month of my release!
Yes, I still have questions. I'm not a YouTube genius, but I'm pretty sure I can set an advance date for the trailer to be available. Another thing about the trailer… technically, I can show it once my book cover is revealed, but I'm taking this route because showing the trailer later in the game will create another buzz for my release. It could be the same day as the cover reveal, two weeks later or at release. Use this one how you'd like.
I have lots of blog posts planned, including the release announcement on my publishers website and my own.
Now, let's get to these PAID things I have on the list. I know authors don't want to pay for stuff too much (or can't afford to) and I respect that, but these are the companies that I have worked with and I have seen their strategies work very well for Indie Authors.
Here is the story:
I was involved with the release of Savage Row by Britney King, you can see my blog posts for the cover reveal, book blitz and I did review the book as well. On the FIRST DAY of her release, the day I posted my review, she had 26 reviews (over 90 now). Her book also released at number one, due to the massive amounts of Pre-orders she had. I was floored.
So, this is why I decided to use Enticing Journey for a review tour. This is only costing me $50 for a 5 day tour. I am also using Storytellers on Tour because I LOVE the style that their posts have, the bloggers are genuine and unique and as a blogger, I know how easy it is for people to participate in the events. Storytellers on Tour did a cover reveal for my last release and it was very classy. I was able to archive some of the blog posts on my website as well.
So! At this point, we are in the home stretch.
I will have about 45 days of marketing to make a great push for my book. The first 30 days are calm: Cover reveal, sharing my pre-order link, maybe sharing a trailer or doing some interviews, my contest will be going on as well. I WILL share my book link EVERY SINGLE DAY. Getting those pre-orders is important to me.
After release, I have two PR events running at the same time. Although they are only running about 5-7 days, it will give me tons of material to share and I can ride that momentum for another 10 days or so.
Here are a few additional things to do:
Interviews
Guest blog posts
Newsletter shares
Special editions of your book cover
Multiple book trailers
Whatever you do, do it with passion! Feeling strong about your book? Spread those feelings around! Everything I've presented to you can be done cheaply or free, so don't let money stop you! If you have questions, leave a comment! If you have more marketing plans that I missed, leave a comment too! I'm always willing to learn!