Yo, yo, yo, yo, I got Swag!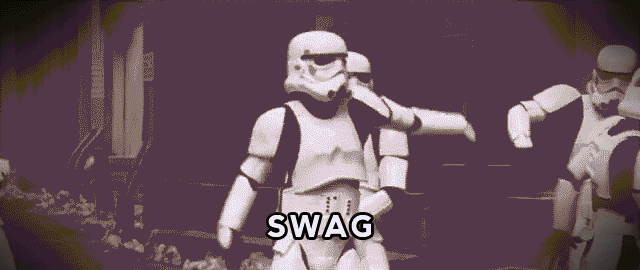 Not that kind of swag… Book Swag!
For my upcoming release, my short story collection, I'm going to have an AMAZING giveaway. I'm giving away so many things! First I'll start by letting you know how I'm doing the giveaway.
The giveaway will be hosted on my blog, Twitter, IG, I'll share it in my newsletter, (maybe on FB), additionally, my publishing company will share the info too! For this one, I'm going to ask paperback pre-order buyers to email proof of purchase for a chance to win my swag! I'm hopeful it'll help me sell at least four books because I'm giving away four prize packs. lol.
The Swag I'm giving away is…….
A custom tote bag with character images illustrated by Ashlee Griffin, a swanky Rebellion LIT notebook, 2 pencils, a beautiful character art postcard, 2 bookmarks, and an autographed, character art bookplate!
Sorry I don't have all the images yet but I'm giddy thinking about giving this stuff away! So here are the details for how and where I'm getting everything.
Tote bags!
These are coming from Zazzle! They are 9.95 per bag (as of 2/3/21). I picked them because they had the best options for customizing, in my opinion. The price is a little high (four bags will cost me 39.80 + s&h) but I wanted them to be canvas bags with my design and Zazzle gave me those options. You can customize the bag on their website. Below is a peek at their customizer. They have a lot of options for font, icons and elements, but you can also upload your own design (my recommendation) as long as it is a good quality. I used Canva to design my image for upload to Zazzle.
Notebooks!
So, my publishing company does offer notebooks on their website but I ordered custom notebooks. The POD Rebellion uses would charge me shipping per notebook so it's a cheaper option which will make similar notebooks. I'll also get eight for less than the four I would get from our POD, so that's gravy. Also, I get to tell you where you can get them! Personalized Paper Manufacturing Group! The super cool thing about Print PPS is they offer TONS of options. They can even do top spiral notebooks which I rarely see offered AND they offer small quantities. Starting at a set of 8 and going all the way to 5000 pieces. I'm getting 8 notebooks for about $41. Here the customizing is very similar to Zazzle. You can upload your design (recommended) and as long as its high quality, you're good to go!
And they arrived! Here are my notebooks!
They are smaller than standard and the quality is a little lower than the ones sold on Rebellion's website, but they are perfect for my giveaway.
Pencils!
I'm getting my pencils from an Etsy shop called Desktop State. I chose them because they had a small quantity of custom pencils for a decent price. With pencils, the best way to get them "cheap" is with a small shop like this. Cheap is a relative term because technically, buying in bulk from a whole seller makes the pencils cheaper per pencil, BUT you have to buy them in sets of 100 or more which makes the total purchase price over $100 in one setting. I will happily pay that much in the future (once in person events start again), but for a small four prize giveaway, I just ordered 30 pencils: two sets of "Rebellion LIT" (10 pencils per set) and one set of "Reading is Lit" (10 pencils per set). This costed me 42.52 with free shipping plus taxes. Again, this could be cheaper if I ordered one customization and just one set. It would be a little more like $15 for 10 pencils.
Also, my pencils came too! Here they are:
Postcards!
Canva is up next for the postcards. Before I start, let me say, a) I love Canva and use it for just about all of my design, b) I pay for the Pro plan on their site. I don't think this effects your ability to order postcards from them, but I wanted to throw that out there before going too far. I picked Canva because of convenience, price and design advantage. They have fonts I love, house all my original designs and the price for 25 postcards is pretty great (.50 each!)! They even offer envelopes. lol. On Canva, I designed the postcard and then on the top right corner (next to the download button) is a menu button.
Click it then scroll down to find the print options. Postcard is there along with tons of other print options. Canva also has a ton of options for the card like paper type, matte or gloss finish and quantities offered from 1 to 1000!
I haven't had a chance to order these yet but I'll let you know as soon as I do!
Bookmarks!
Ah man, guys! This is the best deal I found in all this. It's so good that I'm doing TWO different bookmarks for my giveaway. I'm getting bookmarks from Got Print. Got Print is another printer very similar to Zazzle and Print PPS. Start by picking all your specs here.
I'm going for 2×8, Vertical, 14 pt. cover, Gloss (for durability) and yes, I'm getting 100 (wait for it…), I think I picked no rounded corners, but I guess that's less important. lol.
Soooooo, notice anything amazing in this image? YES. 100 bookmarks for $7.76!!! Crazy right!
All that aside, you'll wanna click "Online Designer" to get to the customizer.
Easy peasy! Then you can set up your customization and you're ready to roll!
Bookplates!
Last but not least, Bookplates! This one was a little tricky. I wanna share two websites with you on this one and let you know what I decided ultimately. Bookplates are basically stickers. What I learned while looking for bookplates is that they are actually for teachers and kids, not authors!
As an author, I am planning to use bookplates to send my autograph to readers anywhere in the world. Basically, if a reader in Canada buys my paperback book, I can send them my autograph on a bookplate and they can either keep it as is, or stick it in the book permanently. This is a cheap way (for me and the reader) to autograph my books from a far!
Most companies make bookplates with pretty princesses or race cars and they say "This book belongs to Bradley", or "From the library of Ms. Cooper". They are printed and teachers or parents just slap them into their books so that if they lend them out, people will know whose book it is and hopefully return it! Obviously princesses aren't my brand…
On that note, the first company I found was called Evermine. Evermine's website actually has an area specifically for bookplates which is super cool. The book plates come in a cute little tin for storage and they also allow custom plates to be made. They offer different sizes, tons of designs and colors as well as circular plates. I looked over everything and it was a perfect little book plate, good price and an easy to use customizer, even though its not as detailed as the other services I've tried out.
The problem, and why I didn't use Evermine in the long run is the size of their book plate. The largest customized size is 1.875 x 2.75 inches. They have this nifty size chart and when I looked at it I thought, after my design there just wouldn't be enough room for my signature, or everything would be in miniature.
Ultimately, what I had to do to get the size and customization I wanted was to make a sticker! Enter Vistaprint!
Once I realized that I'd just be making a stickers, I started checking my print on demand sites for one that would have the best price and stats. Vistaprint had a price, quantity and customizer that I liked. I've used them before as well. Here are the options:
For my stickers, I'm going with the options you see above: rounded rectangle, horizontal, 4×3, matte and white paper. I'll probably get 8 of them and that will cost me about $16 before shipping and taxes.
I'm getting the dimensions and the finish all because I'm going to be signing these. My books will be 5×8 so the 4×3 will fit cozy in the book, the matte finish is so I can write without too much worry of smudging and the horizontal is because my name is very long. lol. I'll need the width for my customized image as well as my long name.
And here is the customizer! Pretty basic, easy and similar to the others. Before you get here though, they have some templates you can choose from. If you want to do a custom design (recommended) just click the first option which is "Upload It".
So that's it!
Totebags! Notebooks! Pencils! Postcards! Bookmarks! and Bookplates!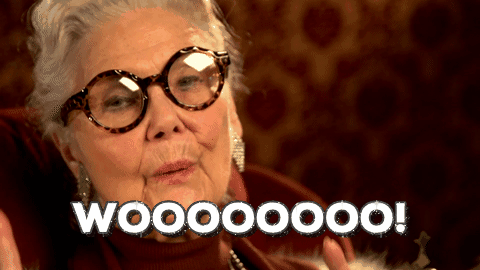 I'll update as I go! Please leave a comment if you have any questions!