This go round I want to introduce you guys to some books that you can use to help you improve your writing and self editing.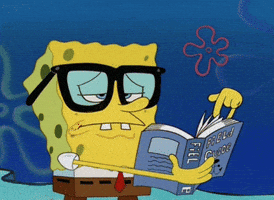 As some of you know, I use a professional editor whenever I prepare for a book release, but over the last few months, thanks to the #writerscommunity, I am learning about more things I should look out for in my writing. They also recommend books regarding editing and improving your writing!
Oh, just so it's out there, self-editing is something I do to make my editors job easier. I DO NOT believe I could ever release a book with only self-editing. Not even with beta readers feedback.
Here come the books!
The Emotion Thesaurus
This book by Angela Ackerman and Becca Puglisi is an excellent reference guide to use during writing. It has a long list of 130 emotions including awe, anxiety, betrayal, bitterness, elation, grief, hatred, jealousy, lust, panic, sadness, terror, unease, vindication and worry, among many, many others.
In each section you find a definition of the emotion, physical characteristics, internal sensations, long term responses, signs of a suppressed emotion, the emotion that this may escalate to or deescalate to and associated power verbs! This is a one stop shop to showing and not telling.
They also sell many more thesauruses worth checking out.
A Dash of Style
A Dash of Style by Noah Lukeman is a book all about punctuation. I love it because it talks about how to and how NOT to use each mark. I would have loved more hard and fast rules, but this book is full of examples which make each punctuation mark easy to understand. This includes all the conditions that you would use the mark as well.
The Emotional Craft of Fiction
I love this book because it has EXERCISES! Maass goes through many aspects of creating emotion with characters as well as in the plot directly. A few things Maass said that stuck with me:
"Why is it important to look at fiction writing through the lens of emotional experience? Because thats the way readers read."
Wow, I mean just wow. Had you ever considered that? Next he said:
"What the novelist is doing… is not causing the readers to feel as the novelist does, or as his characters do, but rather inducing for each reader a unique emotional journey through a story."
Again, this is excellent thought when trying to inject emotion into your books. Each reader has a unique experience when they read your book. Maass has a great way of teaching us how to create an emotional petri dish which will breed feelings in our readers.
The Elements of Style
Ahh, I am chagrin to say that I have not cracked this book open yet… I can recommend it however because a) it is a staple of authors learning, b) what I have seen of this book is ESSENTIAL to writers.
This book contains easy to read numbered lists and bullets of rules that are simple to understand. There are smart examples and even a whole section on commonly misspelled words.
I think this image from my copy of the book sums up the depth of the advice this book offers. Gotta love those smiley faces!
The Chicago Manual of Style
This hefty 1,146 page tome is the basis of knowledge for many professional editors employed by publishing companies. Feel free to ask your editor if they use it, or studied it. There are other manuals of style as well including ACS, AMA and The Cambridge Guide to English Usage among others.
This book was recommended to me by an author friend who was tired of my tweets with questions about punctuation and writing technique. lol. I think this book is a bit of over kill for a casual writer, but it has EVERYTHING you could want to know about writing from Manuscript preparation to style and usage including techniques on how to write names, numbers, abbreviations and quotations. The list goes on and on.
I find this book just as valuable as a dictionary.
The Complete Handbook of Novel Writing
This is a FUN book. It is from Writer's Digest and contains 73 interviews and articles by numerous, well known authors and editors including our friend Donald Maass, Joe Hill, David Baldacci, Lee Child, Stephen King, George R.R. Martin, Anne Rice and many more.
The essays are organized by content matter including narrative, the writing process, novel genres, and how to market your work for query. Inside of each of these topics there are additional sub categories such as character and style development and revising.
Although this book doesn't DIRECTLY teach writing, it's a great way to enjoy a good read and learn a little something at the same time.
General Dictionaries and Thesauruses
Do I need to even explain why dictionaries and thesauruses are essential to writing? I guess the debate is more about digital versus paperback. I like both but honestly, I don't have a paperback dictionary and thesaurus. I will soon because this gives me a chance to highlight, flag pages and have my dictionary even when my phone is dead.
Other Reference and Writing Knowledge Books
First I want to thank my good friend J.I. O'Neal for giving me two of these books. She is a fellow crime fiction author and an angel!
You guys know how much I love King. On Writing is his "memoir of the craft". He talks about his writing inspiration and info on his techniques as well.
The other books are specifically written as writers guides to subjects that effect the crime fiction genre. Interrogations and body trauma are staples of police procedurals.
Books HAVE been written about the happenings in your genre, trust me. Look for them.
Genre Fiction Books
Books that exemplify the genre you write in are very important to read. You have to learn what belongs in your genre because those things please the fans. Not only that, but knowing the tropes that define your genre help you to use them properly or subvert them.
I think of Dracula when this discussion comes up. This original vampire story gives a large lesson on horror and vampire lore. When it comes to crime fiction, look at Agatha Christie or Arthur Conan Doyle. Fantasy: J.R.R. Tolkien.
Off Genre Fiction Books
Knowing your own genre is very important, but you should also read books from genres that you wouldn't typically write. There are a few things about doing this. First, you can always add elements of different genres into your work. Also, studying other genres can give you the tools you need to write other genres.
By reading Fantasy books, I have learned more about the genre and my feelings about writing that genre have changed. I am very excited to work on a story that possibly combines Crime and Fantasy. My comfort level with crime stories makes it easy to slide it into a fantasy setting, however, I have to know fantasy settings in the first place, if I want to blend in.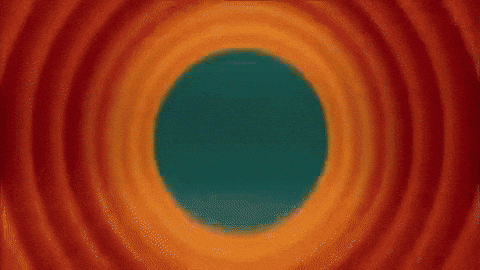 So thats it! I think that's a lot to start. lol. Lemme know in the comments if you have any other books you read to learn about writing and help you improve your editing.